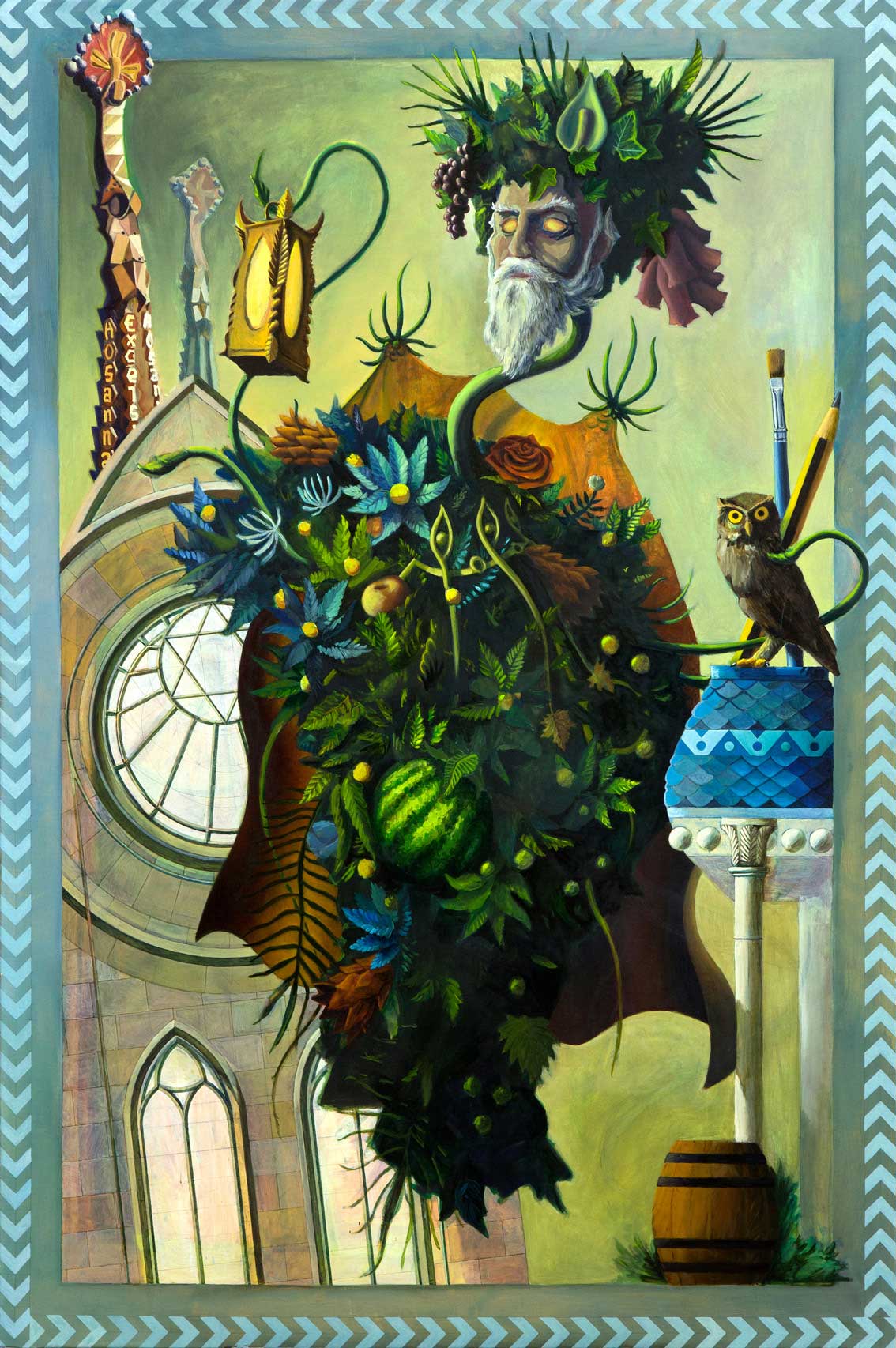 Description
The first Dionysus, a pencil drawing, is clearly under a Nietzschean tendency: consist in the affirmation of Life. There's a warlike allusion -Virtue, War, Victory- which has been removed in this second Dionysus, now clearly Guenonian.
Either way, both Dionysus have in common the representation of a greek divinity who, according to Nietzsche, incarnates the life affirmation in its supreme rank, both in its positive aspect and in its harsher and bitter side.
The Dionysus was born as a tribute to the multiple forms through which life manifests itself. It's an affirmation of its overwhelming power, the catalyst of a vital forces that appear dispersed in our eyes. Is for this reason why the god appears coated with fruits and flowers. Life emanates from him in all possible forms, they're the realization of the latent possibilities in Dionysus as a source of life.
The head, with the leaves layout, simulating a crown, symbolizes Dionysus as the king of nature.
The fact Dyonisus appears between buildings of different architectural styles responds to the human perception about this matter. Buildings -all of them are parts of temples- are a representation made by men over time to worship the divinity. They're the visible and external part of a cult destined to the invisible.
The Dionysus vindication is also a vindication of a tendency change, more aware of what the symbol implies -unlike the first Dionysus, this one is fully framed in the Transfiguration-.
Project Details
| | |
| --- | --- |
| Author: | Mitus |
| Date: | 2013 |
| Dimensions: | 195 x 130 cm. |
| Technique: | Oil on canvas |