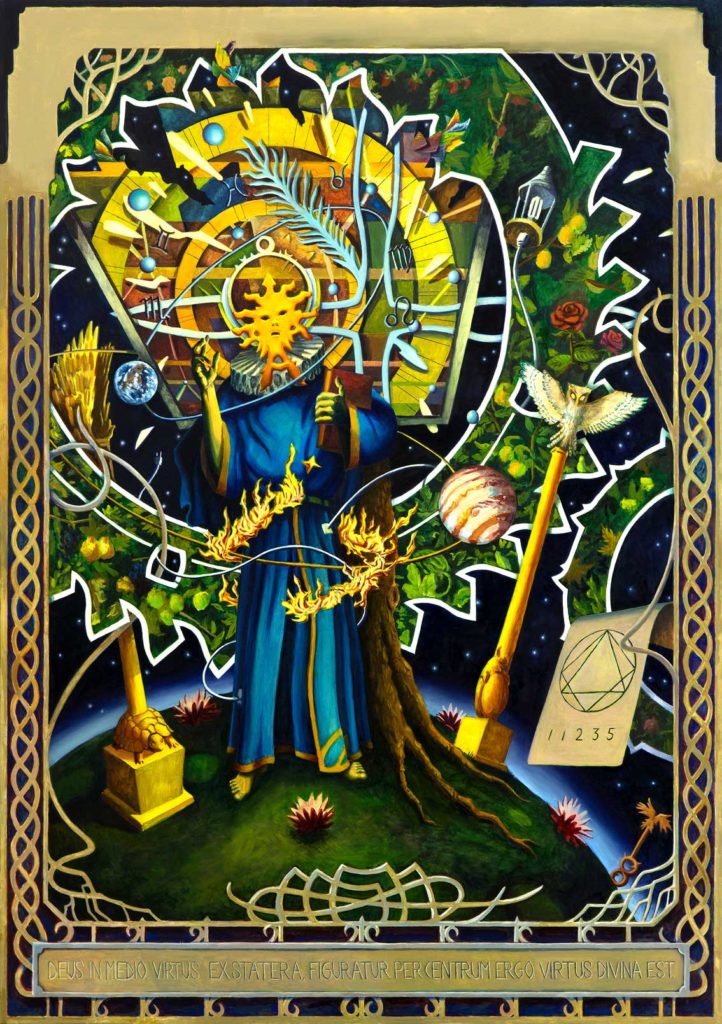 What do I understand by Transfiguration?
The Transfiguration concept is very useful to understand that the works we present don't include certain elements for free. Everything visible does not interest us for itself, but as an irreplaceable expression of an idea that coordinates all the elements of the composition. The parts respond to a reason that is explained like a net, taking into account all the elements that make up the work. This is the sense that allows us to speak about a work as organic in a compositional level, and, even more importantly -because it's the pure essence of the Transfiguration- in a conceptual level, where we observe a meaningful structure, which coordinates different elements in unity and coherence through the participation of a deep significance order.
Transfiguration implies the lossing of contingency with the goal of a total meaning contribution on the work. The objects of the composition will play a new order of significant relationships. Objects will be the visible components of a concrete significant order, but anyway, this concrete meaning order will be transcendent in relation to them. So, all the objects of the composition – with abstract or figurative appearance- will always be understood as a symbol, the visible symbol of a concrete and particular sense.
The transfiguration is absolutely impossible to achieve without moving towards the loss of contingency. Deletion of contingent and unnecessary elements is essential for a philosophical sense formulation in artistic work.
Transfiguration gives a sense to all components of the works, a sense they didn't have before; that's what generates the qualitative leap of the components. Should be noted that this qualitative leap, the sense who transfigures the works, is so demanding, it doesn't allow the inclusion of any free element to not disrupt the structure of meanings. Some works can lead us by the path of bitterness, not because of what technically demands us, but for everything that the work denies as improper. This lack of freedom is precisely what differentiates the Transfiguration from Organic Art.
It's important to emphasize that Transfiguration is the logical and natural evolution of Organic Art. Transfiguration is responsible for driving the order of "organic" compositions to the concept, it forces the works to be coherent not only in visual aspects, also in conceptuals.