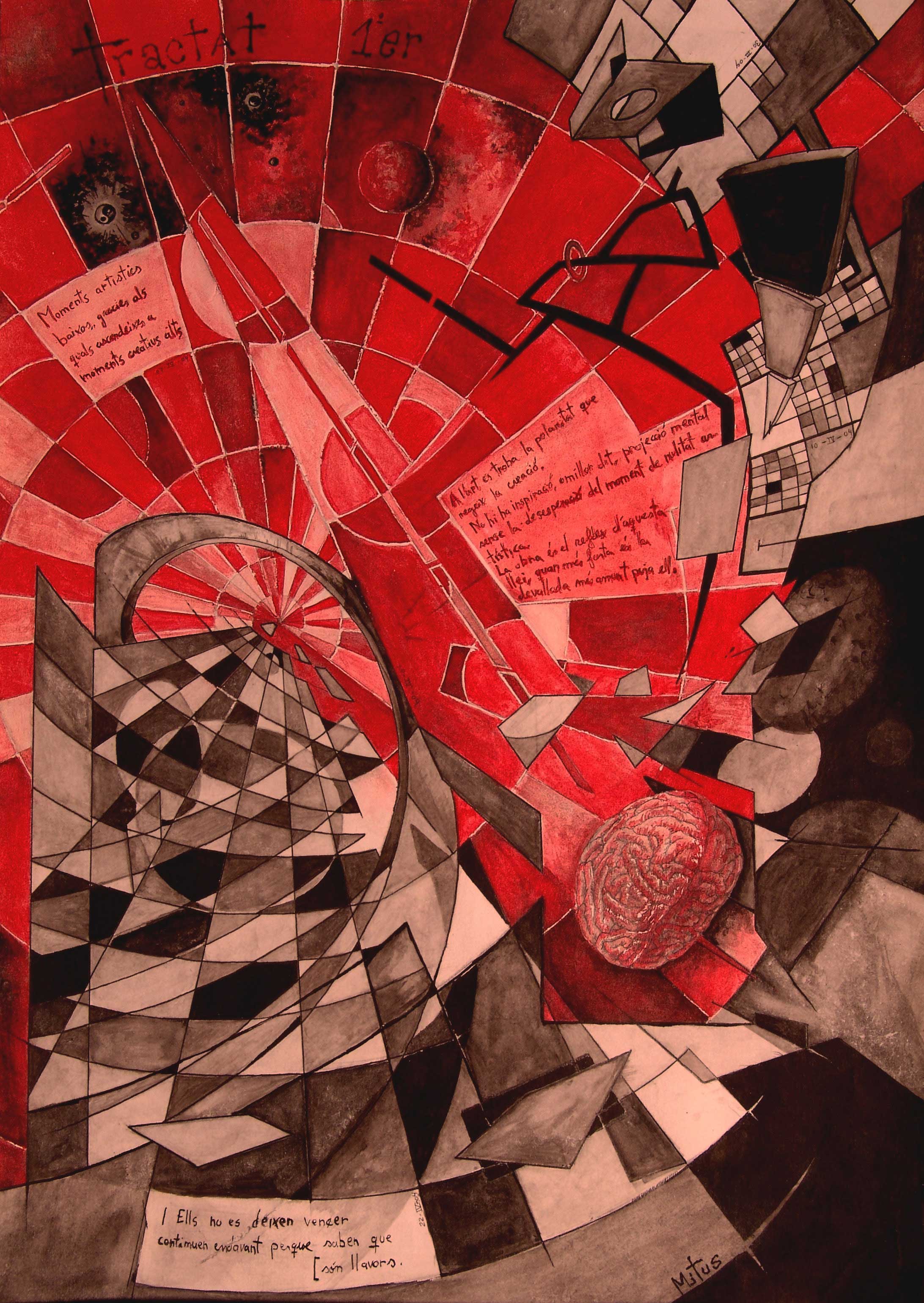 Text
Low artistic moments, thanks to which you ascend to high creative moments.
In art there's the polarity that governs the act of creation. There is no inspiration, or rather, mental projection, without the despair of the moment of artistic nullity. The work is the reflection of this law, when the descent is strong, high will be the ascend.
And they don't let themselves be overcome, they continue moving on because they know they're seeds.
Explanation
The fundamental characteristic of those works I call Dissertations is based on a communion of an abstract structure, of geometric tendency, with a text that envelops a reflection. The most interesting, from my point of view, is the relationship between reflection and image. These types of compositions wouldn't be understood without the participation of text. All of them are understood by the coordination betwen image and word. Image illustrates what the text is telling us; composition help us to understand the message of text.
The 1st Dissertation is the proof that Organic Art is applicable to abstraction, that principles of this artistic conception are not limited to figurative or referential art.
If you want to learn more about the Dissertations I recommend reading this text.
Project Details
| | |
| --- | --- |
| Author: | Mitus |
| Date: | 2004 |
| Dimensions: | 46 x 32,5 cm. |
| Technique: | Chinese Ink |