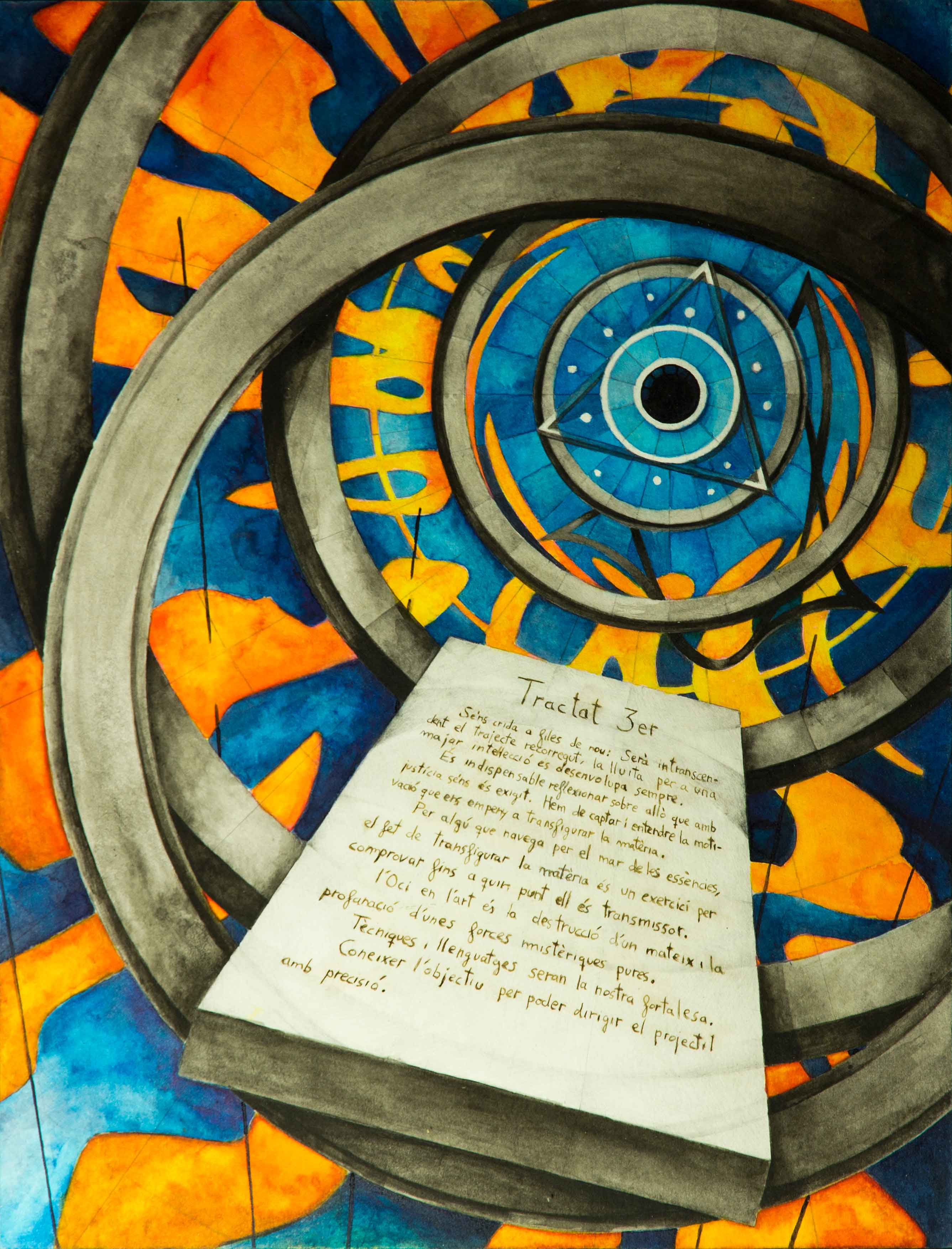 Text
We're summoned again: The last voyage won't be trascendent, the fight for a greater intellection should be always the next battle.
We must think on what's required to us. We have to detect and understand the motivation that drives us to the matter transfiguration.
For someone who sails the sea of essences, transfiguring matter is an exercise to check how much transmitter is him.
Leisure in art is the destruction of oneself and the desecration of the pure and mysterious forces.
Techniques and languages will be our strength.
We must know the target to be able to steer the projectile accurately.
Explanation
The 3rd Dissertation, especially, is a metaphysical scheme. I described a cosmogony, an approaching movement to the hidden center of life. The plate where the text was written represents the individual advancing through the different obstacles of life, towards his inevitable destination, to an existential reason that resides in the mystery but that manifests itself in everything.
The 3rd Dissertation implies that abstract art has a great symbolic capacity, so this one isn't limited only to figurative or representational art.
I view 3rd Dissertation as the most balanced and the best one linking the text with the image. Probably because text appears all it in a specific section and it's not spread out for the entire work as in the previous two.
If you want to learn more about the Dissertations I recommend reading this text.
Project Details
| | |
| --- | --- |
| Author: | Mitus |
| Date: | 2013 |
| Dimensions: | 36,8 x 28,2 cm. |
| Technique: | Pencil, Chinese Ink & Watercolor |