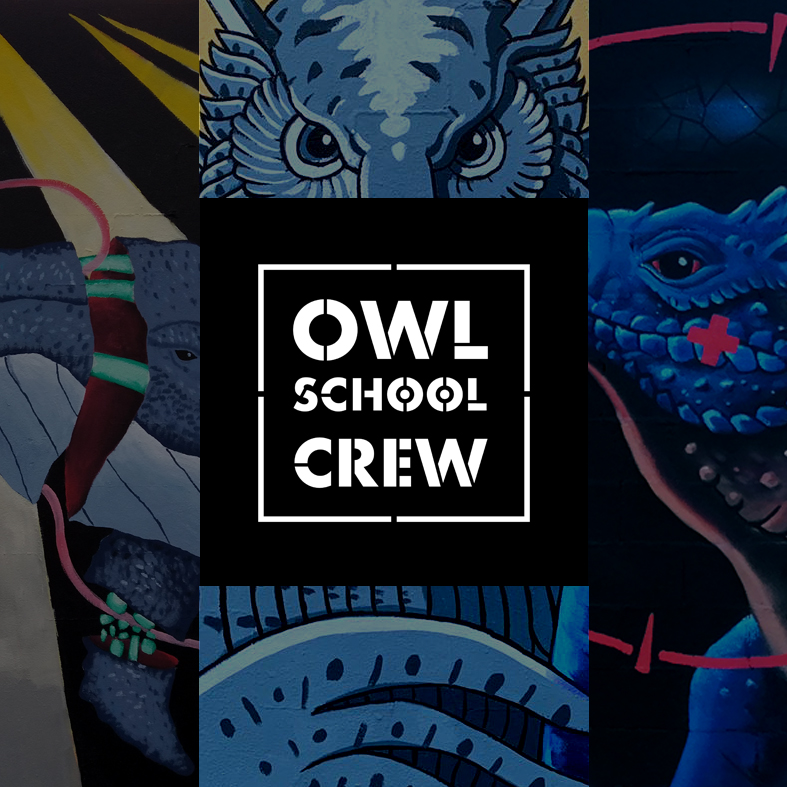 The OWL SCHOOL CREW
Today OWL SCHOOL celebrates its first birthday!
For all those who don't know what it's that project, let me tell you: OWL SCHOOL is a crew of mural painters who met to paint the streets of Barcelona. We want to transform this grey city with our savage colorful murals.
We are very focused on urban art, but also on wall decoration for premises and interiors.
Here is the link to Instagram, the only network we use at the moment, to follow us and check the next projects we are developing!
Wallspot's profile:
Our interview in Wallspot (published on 28/12/2020):