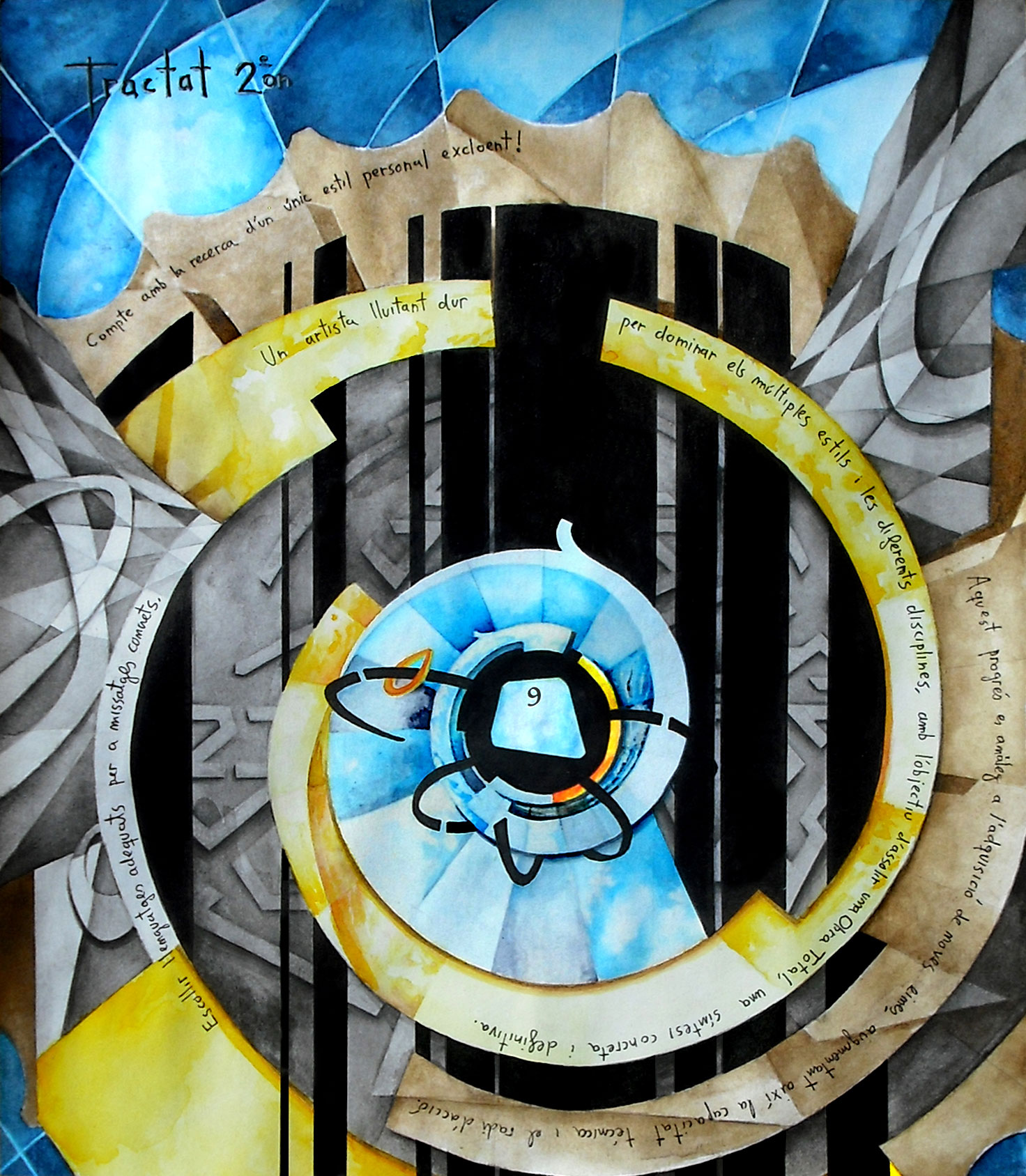 Text
Beware with the research for a unique personal style!
An artist struggling hard to dominate many styles and disciplines, with the goal of realize a Total Work, a concrete and definitive synthesis.
This progress is analogous to the acquisition of new tools, thus increasing the technical capacity and the range of action.
Choose appropriate languages for specific messages.
Explanation
In the 2nd Dissertation the image seems disconected with the text, and this seems contradictory with this basic idea. But it must be understood that this dissertation was born as a vindication of the stylistic diversity on a same artist. Criticism in the unilaterality of plastic language forced me to work on this piece using only abstract tools; excluding any figurative element (unlike what happened in the 1st Dissertation).
In other words, if my bet was to dominate several languages, each language should manifest itself in the purest way possible.
If you want to learn more about the Dissertations I recommend reading this text.
Project Details
| | |
| --- | --- |
| Author: | Mitus |
| Date: | 2012 |
| Dimensions: | 32,7 x 28,3 cm. |
| Technique: | Pencil, Chinese Ink & Watercolor |