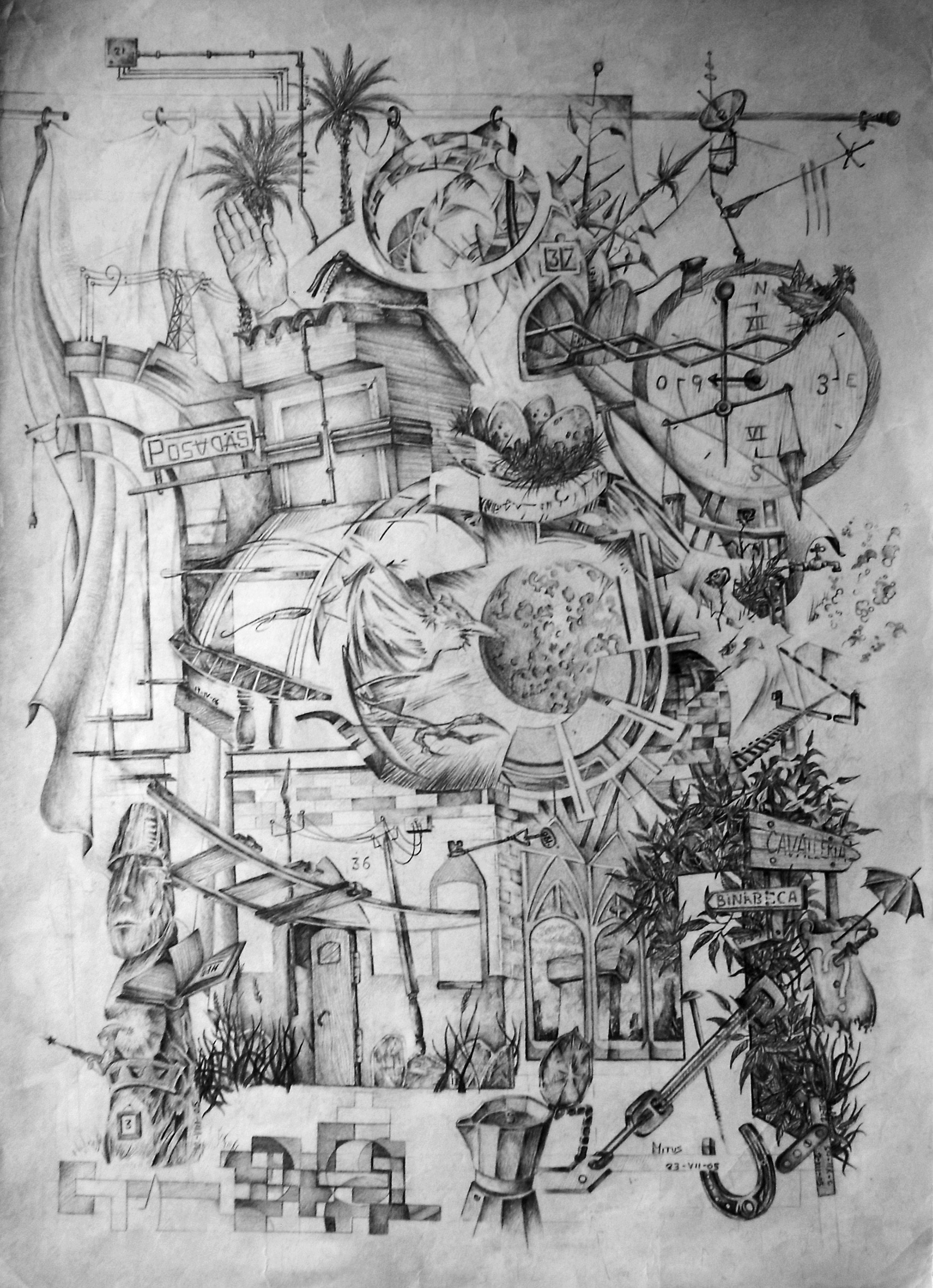 Description
Quite representative piece of what I understood by 'organic' Illustration: this composition that seems so chaotic serves as a support for this architectural garden full of creatures and other elements, someones have been deliberately included but others don't respond to a specific guideline. This devoid of meaning in all the drawn elements doesn't allow the work to take a clear concept direction, of a sense who manifests itself in all the elements of the composition, precisely what the Transfiguration demand.
This doesn't mean that none of the 'dispensable' elements that appear in the Microcosmos'05 do not reuse them in other works. In fact, many of them also appear in the Heliacal Paradigm, but coordinated in a specific function in relation to the whole. That is, many specific elements have been reoriented from a compositional organicism, towards a conceptual (and therefore a compositional) organicism.
Microcosmos'05 is surely the last purely organic work. Curiously, this work was done simultaneously with the Phoenix, and, if the Microcosmos is the final expression of what I call Organic Art, the Phoenix is the prophet of the Transfiguration.
Project Details
| | |
| --- | --- |
| Author: | Mitus |
| Date: | 2006 |
| Dimensions: | 42 x 29,7 cm. |
| Technique: | Pencil on paper |