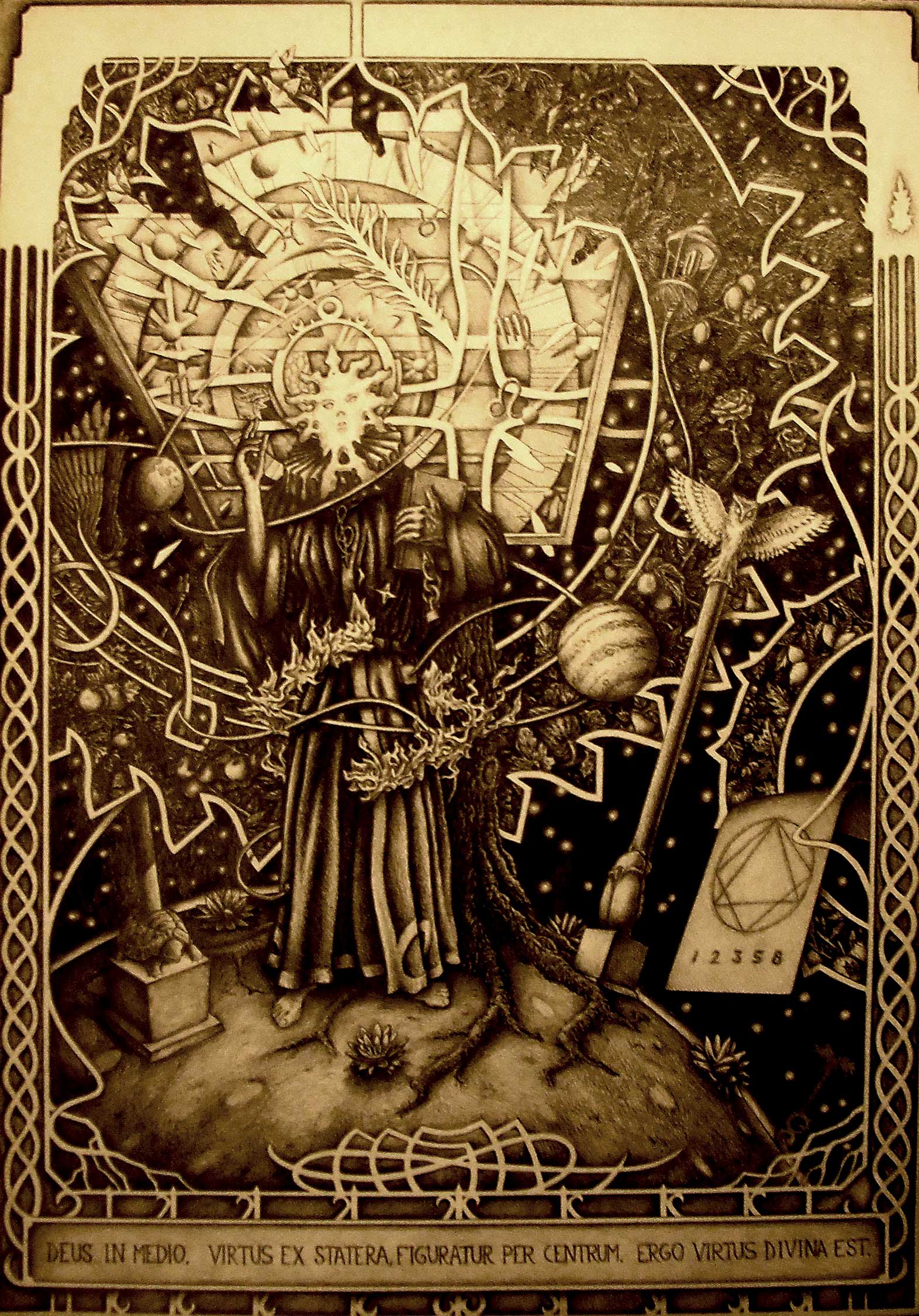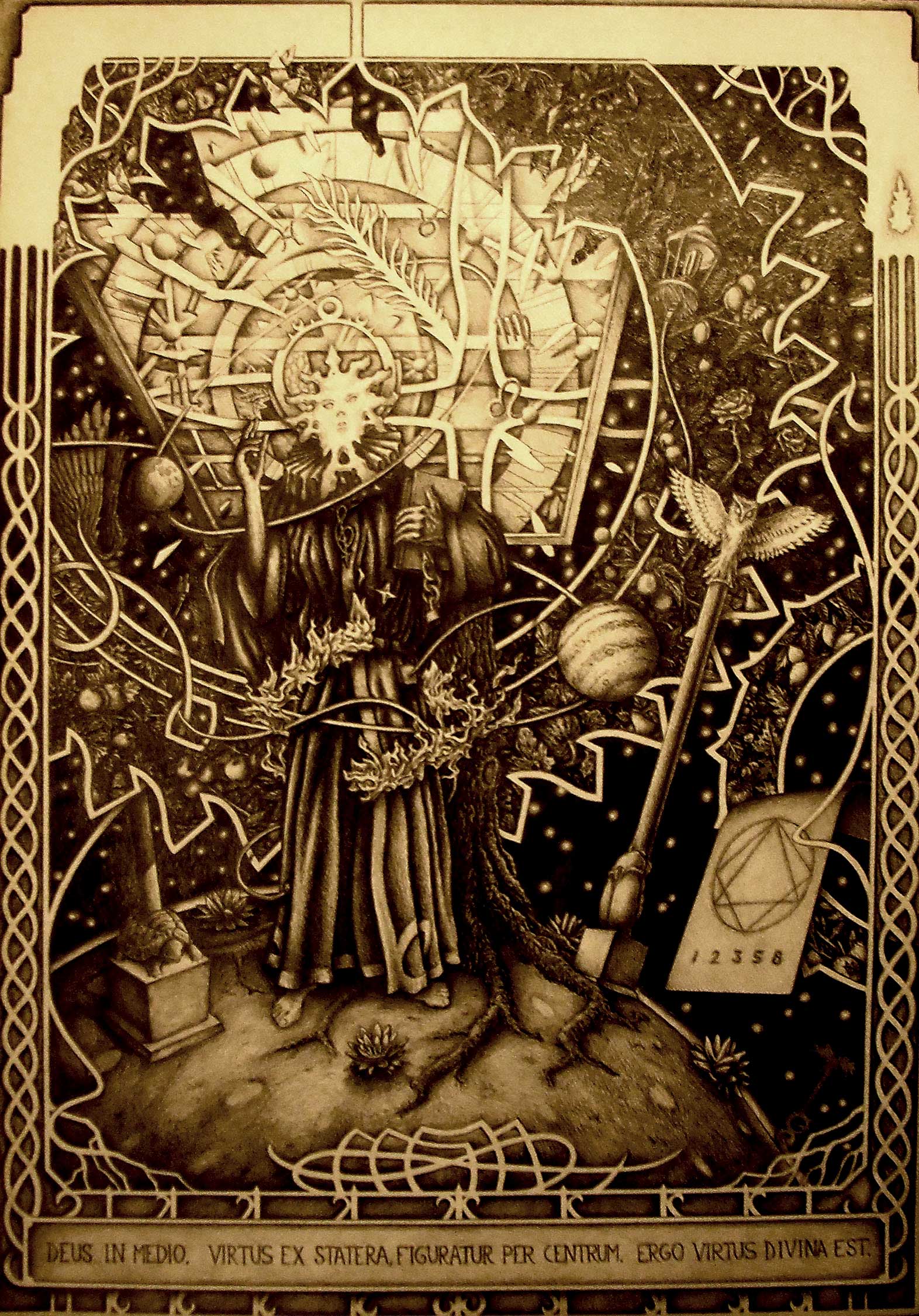 Description
The definitve design of the Paradigm, which can be seen in both the pencil and the large format picture, is the result of long months of research to find a valid and consistent composition, with the depth this matter demanded. The Paradigm not only had to synthesize a spiritualized worldview of life, it was also presented as an artistic paradigm, such my personal artistic proposal. It had to be a Paradigm in all senses, a total Paradigm, but not for worship, but to understand that as a paradigm, it exemplify a scientific, philosophical and artistic model, and time will lead us to leave it sideways irremissibly, to create new thought models and structures that will reflect a new creative state.
I suspect there's a advancement necessity in two levels; First one consists in reaching a definitive stadium augured by previous works as Phoenix and Dionysus -the Transfiguration-; the other one is the feeling that an era ends in my artistic career, that Paradigm is an ending point.
I've experienced some lack of creative freedom painting the Paradigm, because I've been subject to the meaning relations of the work all time. I deleted many items that I wanted to include. I erased or replaced them by some others corresponding with the philosophical direction proposed by the work. I understand that's the price I have to pay if I really want to create a work with strong philosophical significants.
Project Details
| | |
| --- | --- |
| Author: | Mitus |
| Date: | 2013 |
| Dimensions: | 42 x 29,7 cm. |
| Technique: | Pencil on paper |