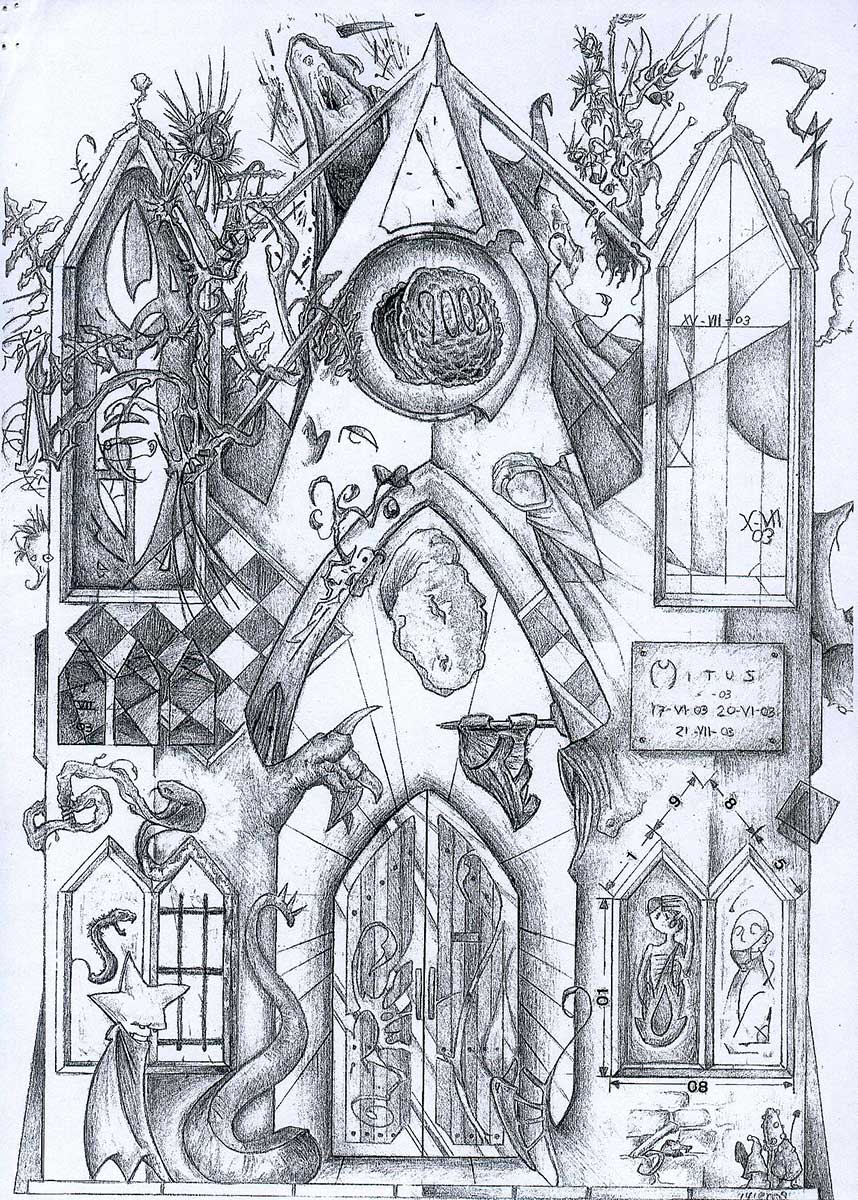 Description
The Cathedral is an important turning point beacuse it involves the beginning of an immanent conceptualism that seeks to give meaning to objects that wouldn't have it in its own right. This meaning, this significant component, assigns special relationships to the objects of the composition.
In the illustration, we see a building full of figures that surround it and interact with it. If we observe carefully we will see the facade divided into three axes: the center and the two towers on the sides. The towers are a simbol of the duality between good and evil, and life and death. But the most important element appears in the center, at the nerve point of composition: it's the brain, the image of intellect, which rests in balance and harmony between two opposing forces.
Thus, the temple is a representation of the world where all kind of creatures inhabit and develop, characterized by a radical duality and a mentalism that invites unity through consciousness.
The Cathedral is an example of 'organic' work with strongs conceptual components that directs and gives meaning to it. However, leaving aside the symbolic structures, I think the Cathedral still doesn't run as Transfiguration. There are many elements that can be suppressed or replaced by others and this wouldn't change the work too much.
Project Details
| | |
| --- | --- |
| Author: | Mitus |
| Date: | 2003 |
| Dimensions: | 46 x 32,5 cm. |
| Technique: | Pencil on paper |