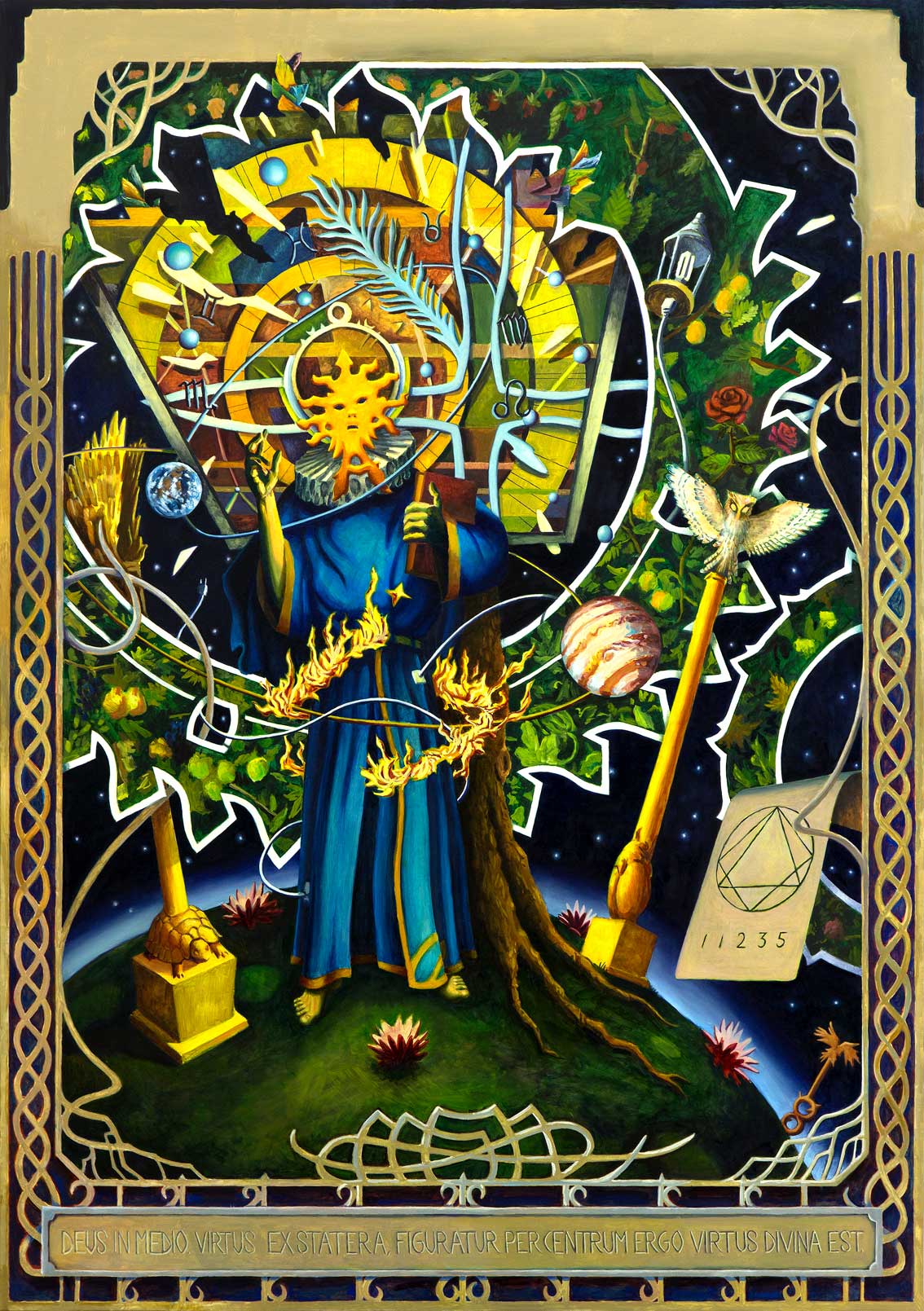 Description
The Paradigm is a faith article. Everything runs around a central character with a solar apparence, he plays the role of Christ, where absolutely everything revolves around him. The Transfiguration is the nuclear theme of Paradigm. The solar figure transcends the ancient Hellenic deities: his gesture show us his superior nature.
As Goethe says, the Sun is like the spirit, it never disappears despite the many nights and sufferings we live in, and, although everything seems to end with death, humans always hope to survive in the spirit. That's why the owl accompanies us in this painting -present in the Dionysus too-, is the figure who guides us through the darkness. In both work, the owl appears next to the main character, next to a character which represents the source of life; its role is guide us, once we've lost ourselves in a world sunked in the dark night of time, helps us to find the way from the heights to lead us to a safe destination.
The Paradigm implies many understanding levels. In recent years I've been deepening in the hierarchical composition. Themes have a center, a meaning around which everything orbits. Now, this complexity requires a visual reading by different levels or stratums, which are derived in axial way from this significance center. Everything refers to the center of the work (the meaning), which transfigures all the elements. But within this process, produced through a symbolic reading, we find a differentiation by levels.
Project Details
| | |
| --- | --- |
| Author: | Mitus |
| Date: | 2013 |
| Dimensions: | 188 x 133 cm. |
| Technique: | Oil on canvas |